If your skin feels dull, looks red, and generally lacks that natural glow from your youth, you should consider microdermabrasion.
Microdermabrasion is a deep exfoliating process, designed to "sand" your skin, removing the tough outer layer and exposing new, fresh skin. When done regularly, it reduces fine lines and wrinkles, blemishes, acne scarring, redness, and minimizes pores.
For years I went to a spa and had frequent treatments. I flip-flopped between microderm and a hydrafacial, and my skin never looked better.
But then my local spa relocated while I was pregnant with Vivi, and I took it as a sign that I should reprioritize my time and reign in my spending.
I decided to focused my spending on high potency, better skincare products, pay better attention to my diet and exercise, drink a ton of water, and invest in a few at home gadgets that kick my routine up a notch.
One of those products is the PMD Personal Microderm Pro-At-Home Microdermabrasion Machine.
An At Home Personal Microderm That Really Works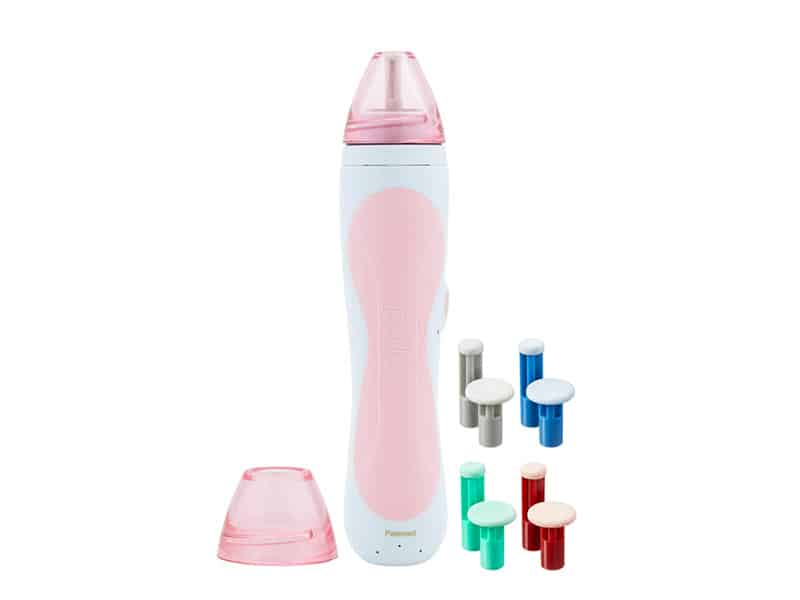 Microderm, $199
I test a ton of products and gizmos as part of my job. The majority of them never make it to the blog because they are gimmicky and ineffective.
And, as you know, I buy everything with my own money, nothing is ever gifted or sponsored. That way, when I say I love something, you know I do, and I love this thing.
For about the cost of one professional facial, this handheld machine allows you to get n at-home treatment with fantastic results.
Young skin regenerates once a week, but as we age, it takes longer, much longer. With microdermabrasion, you can accelerate your cell turnover by using this once a week.
It's a non-invasive treatment that helps you age gracefully. Within a few treatments, you'll start to see softer, younger-looking skin.
Here's how it works:
After cleansing your skin, dry it thoroughly.
This Microderm comes with a series of discs with varying levels of intensity. Start with the mildest and build your way up.
Pull your skin taut and move the machine up and over your skin. I start on my chin and swipe it across my jaw bone towards my ear. Move across your face, line by line.
You'll feel a light suction, this exfoliates and helps your skin create new collagen.
Work your entire face and then apply your favorite serum or moisturizer.
Do this once a week at night or in the morning. Whenever you do it, just make sure you give your skin some time to breathe. Please don't do it and then layer on makeup.
You'll notice that your products absorb deeply into your skin, so use it to hydrate and fill your skin up with lots of good for you ingredients.
---
Become an Insider
Join our Summer 2020 Membership and receive access to our Members Only Portal, filled with exclusive content, our Summer 2020 Shopping List, Summer Capsule, Over 50 Outfit Formulas and LIVE style coaching sessions with me!
Membership closes July 27th.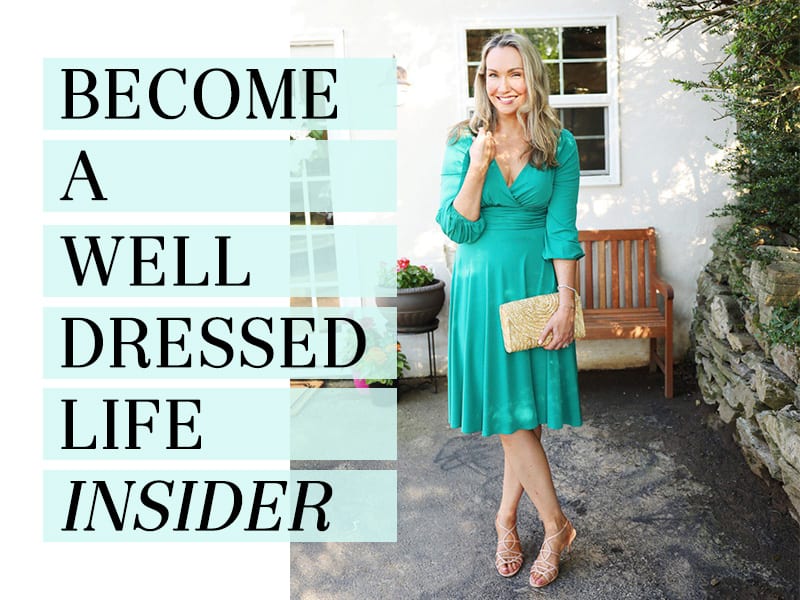 ———————————————————–
Our Content is Inspired by Our Readers
Our readership inspires all of our posts and is not sponsored or paid for by brands or retailers.
Recommendations are based on my experience as a personal stylist and wardrobe consultant for over a decade. I worked with busy, down-to-earth women who wanted to look chic and feel confident but were often confused by so much of retail.
Some links are affiliate links, which means if you purchase via our site, we receive a small commission.
If you enjoy our content and would like to help us grow, please consider following on Instagram and join our Private Facebook Group to access more advice and exclusive in-depth conversations with other like-minded women.