If health and fitness are your focus as we move into the New Year, then today's post is for you.
I was a fitness enthusiast for years, hitting classes four times a week, drinking green juice, the whole thing.
And I felt great. I committed to staying healthy and strong and kept up the same schedule even throughout my last pregnancy.
Until I was eight months pregnant and had to go on bed rest, that was the beginning of the end.
Then, Vivi was born via my third C-Section, which was brutal and complicated. I turned 40, and the world shut down in a matter of months I've also been dealing with a severe and rare form of endometriosis for the last several years.
It's like my body was put in a shredder, physically and mentally, and now I'm walking around a mangled mess.
I'm so tired of it. I'm tired of feeling tired. And I'm tired of sacrificing my health and well-being for everyone and everything else.
Ladies, I know I'm not alone in this. And we know that the answer is 1000x's more complicated than "don't be so hard on yourself."
We need a holistic approach, but taking care of our mind and body feels overwhelming, especially when our days are stacked with obligations and we've been living in collective chaos for two years.
So, I decided not to wait until 2022 to get going on my resolutions because I need to do a lot of work.
I started in November by getting organized so I was set up for success.
First, we added a gym space to our office, with weights and equipment, and bought the Peloton Treadmill. (Our kids use it to for their sports training, so the price was worth it for us.)
Now I have no excuse; everything I need is steps away.
I also bought the new Fit Bit Sense, and I like it. At first, I thought it was too bulky. But, I quickly got used to it. My old eyes appreciate the bigger screen, and the extra features are helpful.
I won't end my day until I hit at least 10,000 steps, even if I'm running around the kitchen island before bed.
Affordable Fitness Basics for the New Year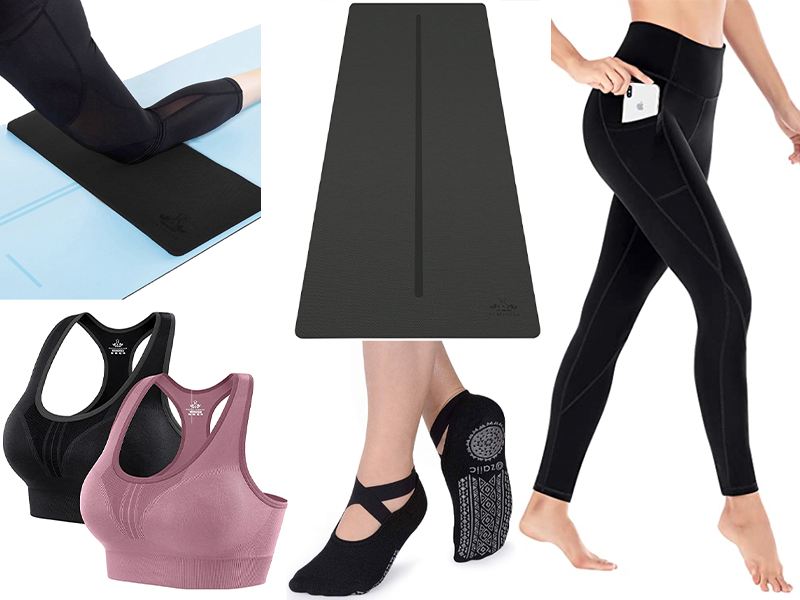 Having what you need when you are starting or restarting your fitness journey is the first step to setting you up for success.
And if you are like me and working hard to get back to a healthy weight and size, then you might not want to spend a small fortune on clothes that you don't want to fit in for long.
I save when it comes to workout clothes.
I refuse to spend $100 + on leggings. I can't do it. BUT we know that a few new, fresh pieces make a big difference in how we feel and help motivate us.
On Black Friday, I ordered a pair of leggings from Healthyoga. They are a best seller on Amazon with over 20,000 five-star reviews. For $20, I figured they were worth trying.
And I ordered a few more things I thought were worth sharing.
Hopefully, this is helpful for you, so you too can have everything you need in place so when the New Year comes it will be easier to stay committed and motivated.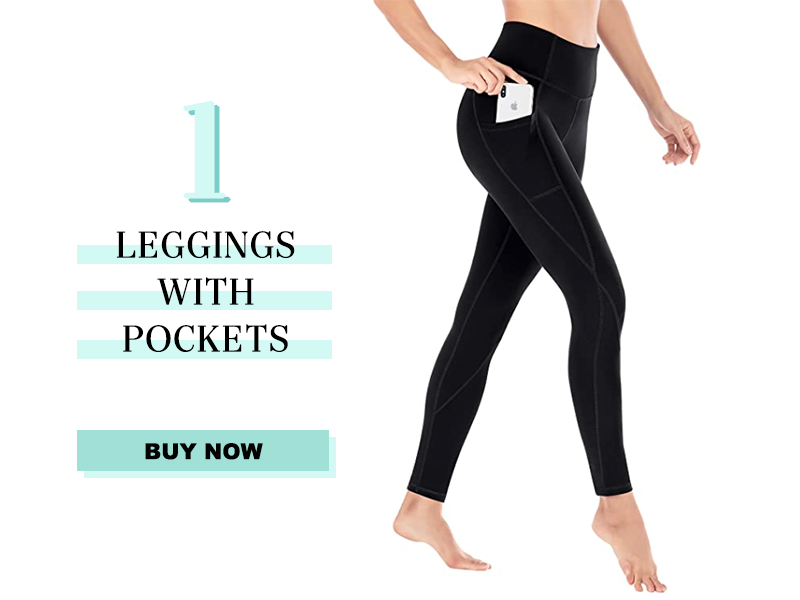 You can't beat $20 for a pair of leggings. These are great, they fit well, you can move freely without having to hike them up and the pocket fits your phone snugly. All round a fantastic buy to help you build out the basis of a work out capsule.
Runs true to size.
Available on Amazon, in sizes XS – 3X.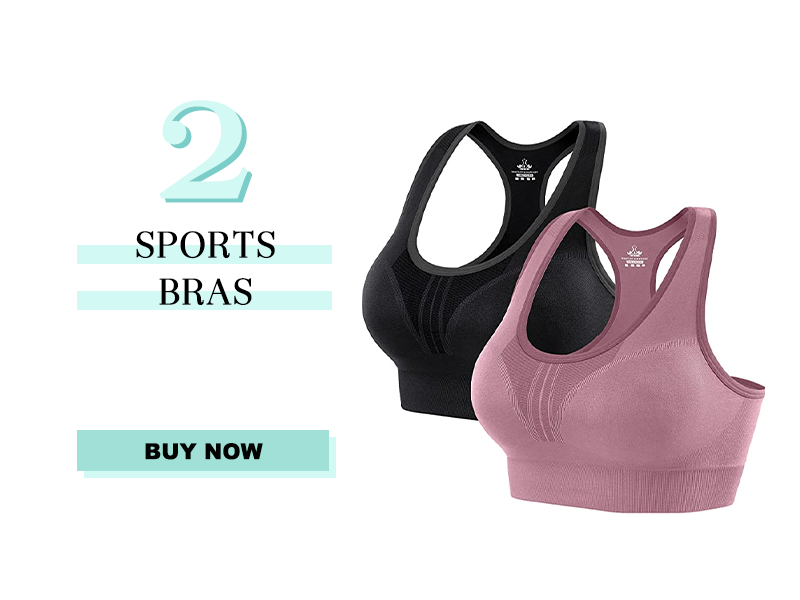 Sports Bras, $22
Then I bought a pack of three sports bras for under $30! I wear these for a low impact workout, or to run. They do the trick for an incredible price.
Available on Amazon, sizes range from XS – 3X in a variety of colors.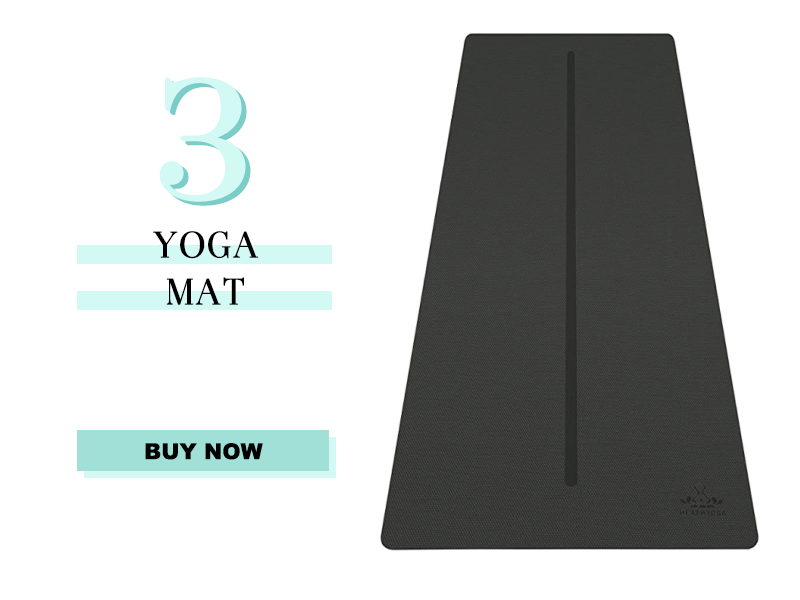 Yoga Mat, $36
For under $40, this yoga mat, also by Healthyoga, is another fantastic find.
I don't like a mat that is too thick because I'm clumsy and trip over them. This one has just the right thickness where you feel the support but can also feel the floor – if that makes sense.
Available on Amazon in a variety of colors.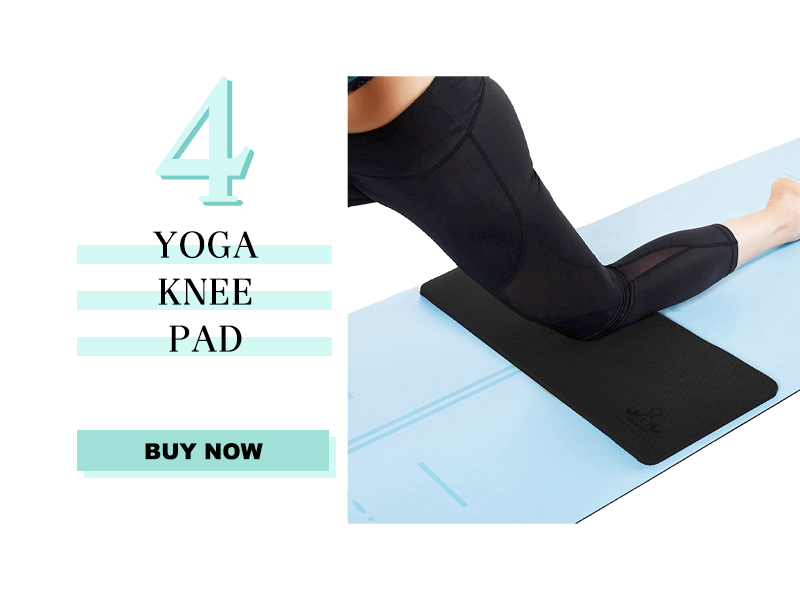 Yoga Knee Pad, $18
My knees and elbows are thankful for this little pad that helps support your joints when doing floor exercises.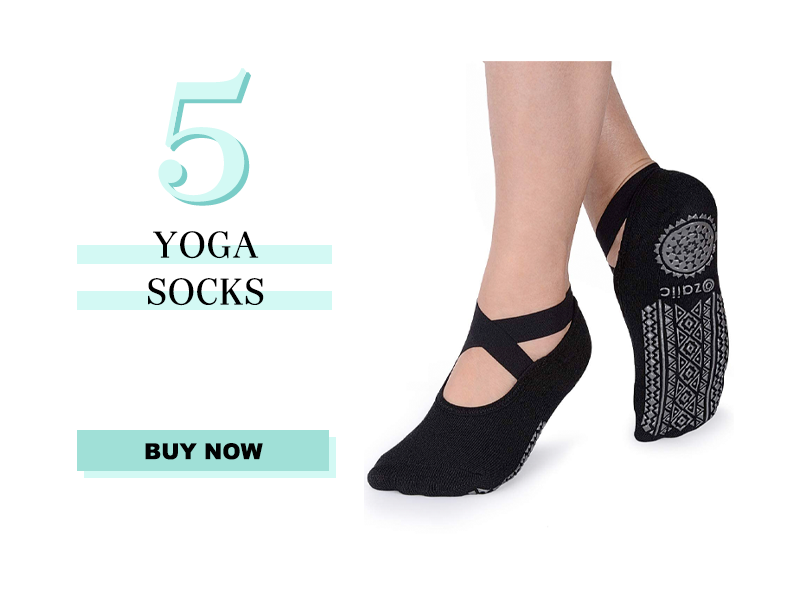 Yoga Socks, $15
Years ago, there was a wonderful Barre studio around the corner from my house that I frequented. And they sold the BEST gripper socks. I still have a few pairs, but they are in a sad state.
So I ordered these yoga socks another Amazon best seller with thousands of 5 star reviews.
The little criss-cross that wraps around the top of your foot is comfortable and helps keep the sock from slipping off your foot. They wash well too.
Available on Amazon, a set of two for $15.
Shop this Post
Our Content is Inspired by Our Readers
Our readership inspires all of our posts and this post is not sponsored or paid for by the brands or retailers featured.
Recommendations are based on my experience as a personal stylist and wardrobe consultant for over a decade. I worked with busy, down-to-earth women who wanted to look chic and feel confident but were often confused by so much of retail.
Some links are affiliate links, which means if you purchase via our site, we receive a small commission.
If you enjoy our content and would like to help us grow, please follow on Instagram and join our Private Facebook Group to access more advice and exclusive in-depth conversations with other like-minded women.
Learn about our mission to help women look and feel their very best, every day, here.
Sign Up for Daily Content and Receive Our Free Classic Wardrobe Checklist