This content has been archived. It may no longer be relevant
Today I'm sharing a few favorite podcasts for women over 35 that I listen to regularly.
I am an avid reader, but between managing my career, wrangling kids, and trying to keeping my head above water during the day, I maybe make it three pages before I fall asleep with the book on my face.
Thankfully, podcasts help me fill the void I feel from not reading as many books. Last year, since I was home with the baby, I listened to many podcasts, and here's what I know: there are a ton of bad ones, and many geared toward twenty-somethings.
Often I would start to listen to one that sounded promising only to get halfway through and realized I didn't relate to the hosts and topics at all.
7 Amazing Podcasts for Women Over 35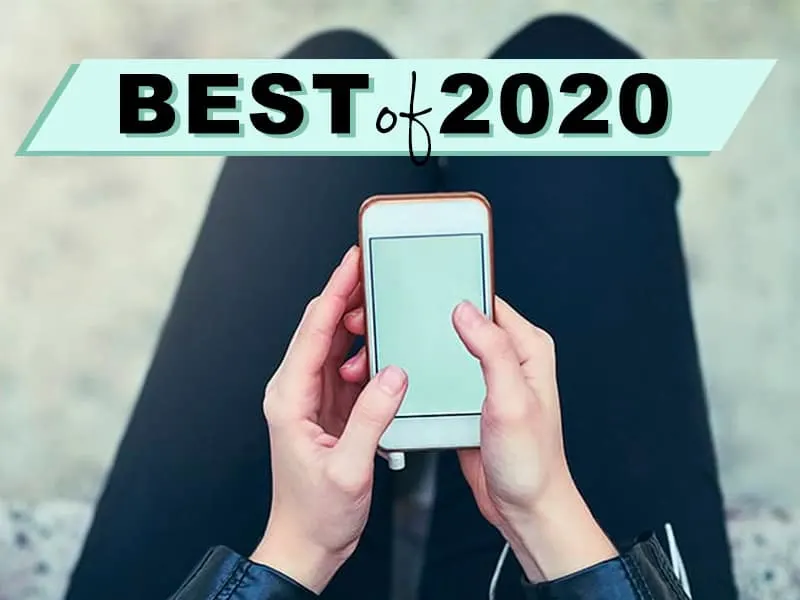 Don't get me wrong; I love twenty-somethings. It's just that with age comes an ability to hear messages differently, a higher capacity for self-reflection, and a thirst for fresh perspectives and information.
After much trial and error, I've found seven that I find sophisticated, thoughtful, fun, and perfect for grown women.
So I'm sharing them with you today, and be sure to check out the comments where readers have shared many of their favorites too!

I. Love. Nora. McInerny. I spent a flight to LA reading her heartbreaking and hilarious book It's Okay to Laugh: (Crying Is Cool Too) and did just that for five straight hours. (It was as cathartic as it sounds.) Nora is a mom, wife, writer and widow who talks about her grief in the most beautiful and vulnerable way.
Her podcast, Terrible, Thanks for Asking is anything but terrible. It covers all the messy, un-Instagram worthy moments of life with the same quick wit and rawness that marks her sense of humor. I leave each episode feeling like I just had a great chat with a dear friend.

Longtime readers know my affection for all things goop and their podcast is no different.
Every Thursday they release a new episode featuring an interview with an industry expert or thought leader and discuss anything and everything. Some of my favorite episodes covered parenting mindfully, signs of postnatal depletion, gut health, spirituality, and relationships. I truly enjoy all of them, even the wacky ones are well thought out and amusing.
And every now and then Gwyneth gets on to personally interview her guests like Misty Copeland, Julia Roberts and Demi Moore.
I especially enjoyed when she interviewed her mom, the legendary Blythe Danner. It was a beautiful and honest conversation about motherhood, between two moms who happen to be an incredibly famous mother and daughter duo.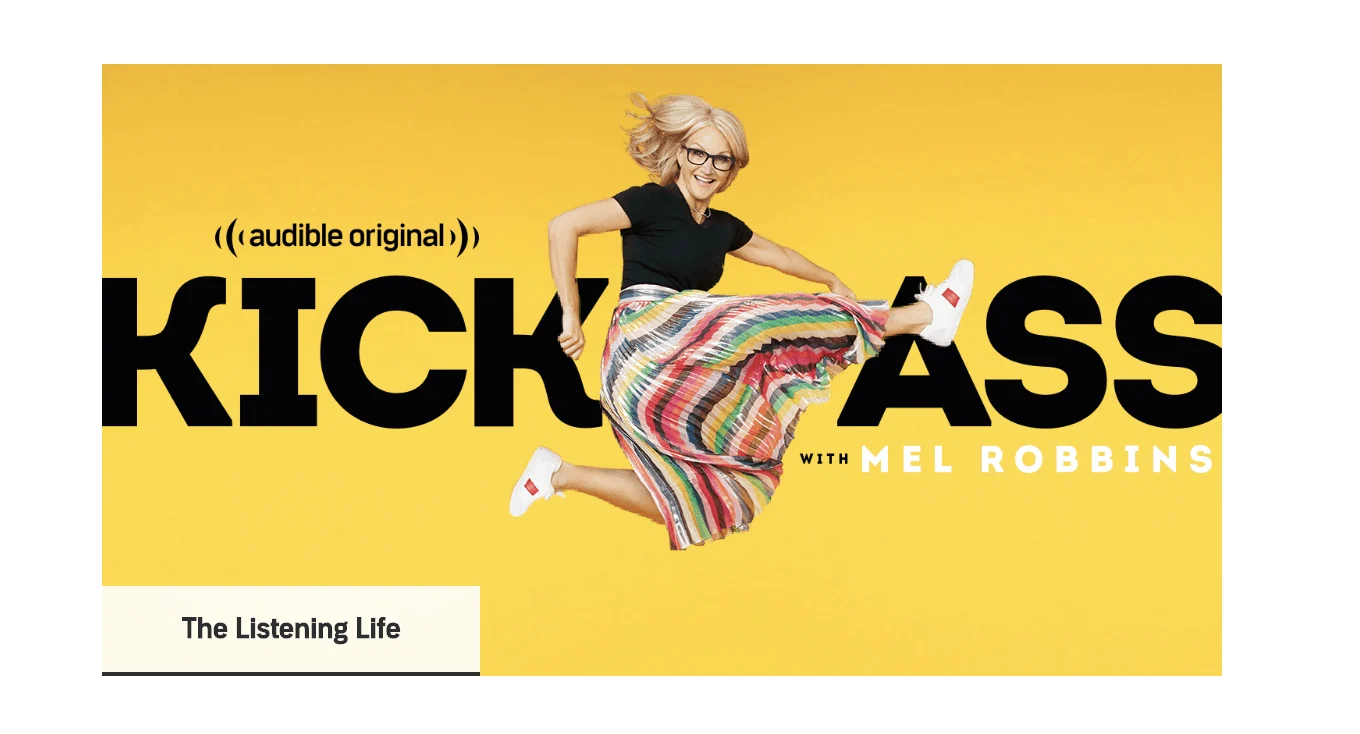 I've been talking a lot about Mel Robbins lately. She's having her moment, and it's well deserved. I'm so down with people who don't sell b.s., and a lot "self-help" gurus.
Being your best self is hard work, but it's not complicated. We all know what we should do; Mel helps you figure out why you keep getting in your own way with her no nonsense delivery.
I like to listen to this on morning walks for an extra jolt of motivation.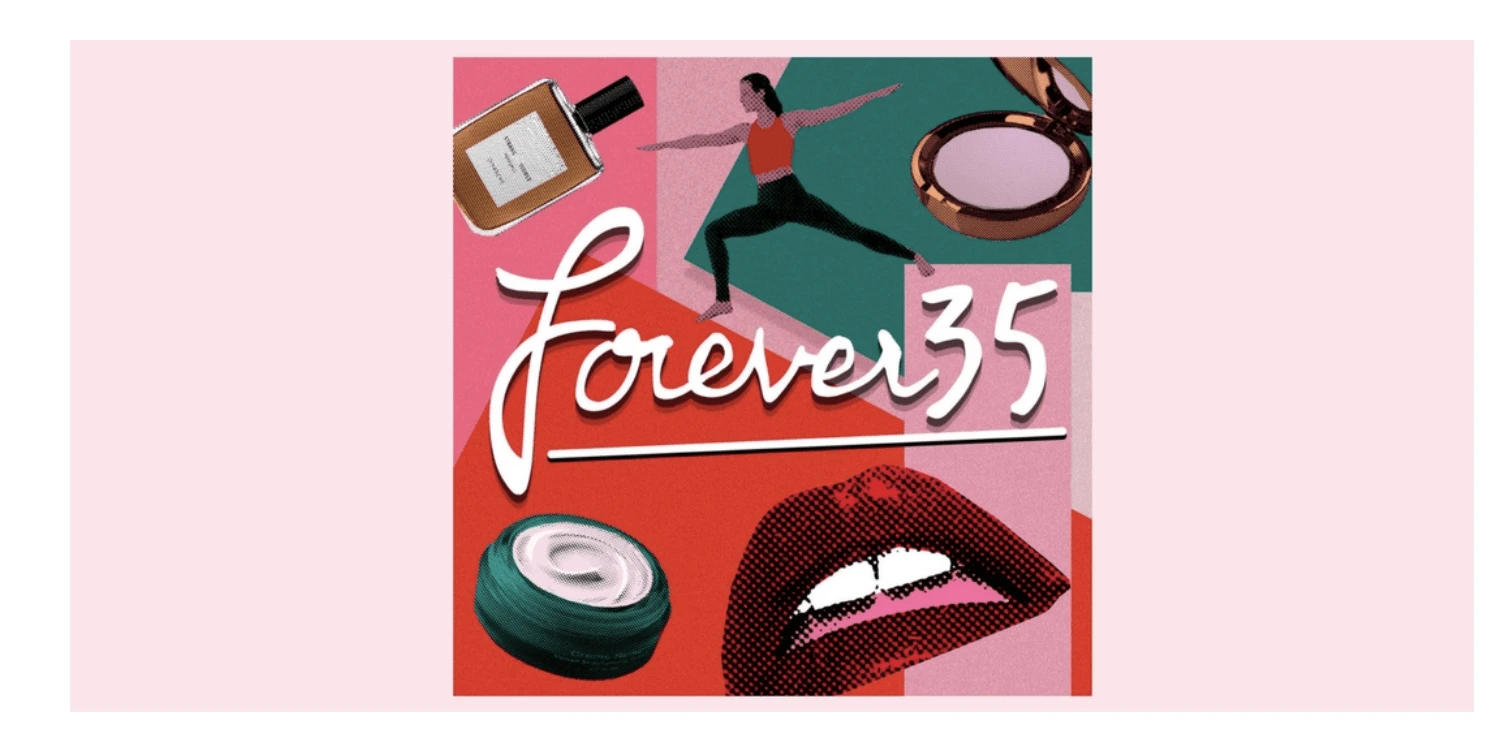 Tips on getting all your laundry done, how to combat loneliness, what to do with big cuticles, insight into the IVF journey, why you need a vision board, how to deal with depression and instant pot recipes, Forever 35 is everything you talk about with your girlfriends.
On top of that they have interesting, relevant guests and an engaged audience that share their tips … because that's what women do.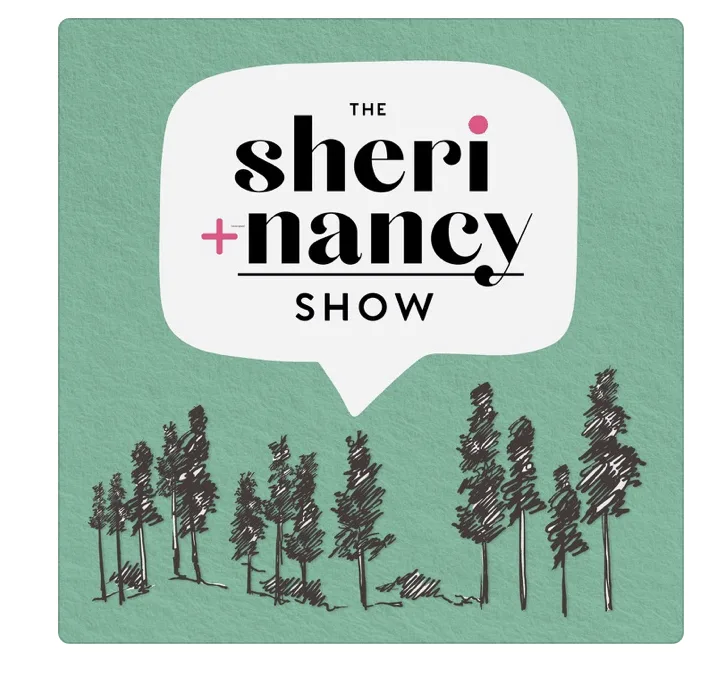 I discovered This is 50 several months ago and mentioned it here on the blog. Since then, they changed their name to The Sheri and Nancy Show. A good move since at 40, I really enjoyed their conversations. You'll recognize Sheri as Sheri Salata, Oprah's right-hand woman during the Oprah show years.
It's another podcast that feels like chatting with friends, the conversations are intimate and real. They talk about things like addiction, midlife career change, hormones, and gratitude.
I like it because many "episodes" are only 5 minutes long, so you get a little shot of knowledge or inspiration. Even the busiest person can fit that in.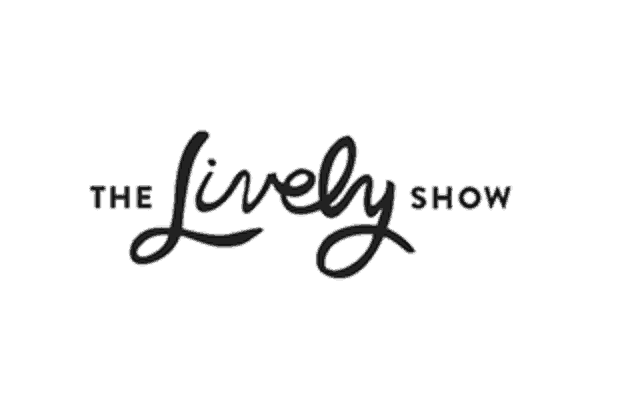 Covering everything I love like health, wellness, motherhood and a good dose of business insight makes this one of my favorites. If Sheri and Nancy are for the over 50 crowd, Jess Lively is for the "I'm closer to 40 than I realize" crew, i.e., me. I like that it's filled with positivity without feeling naive.
One conversation in particular resonated with me around this idea that we are scared of attention, even if it's positive. There is a whole discussion about feeling uncomfortable with being perceived as successful – something I deal with all the time. I couldn't articulate how I felt until I listened, and instantly felt not so crazy.

I will never be an expert in money. Over the last few years, though, I've become more and more focused on asset building. Paula Pant's podcast discusses an array of topics that will rock your money mindset.
After some episodes I feel so uncomfortable, and then after others I feel like I'm on the right path. So that just means I'm doing some things well and need some work in other areas.
Episode #171 was a really interesting. She discussed the findings of a study of "everyday millionaires." Here are some "fun" facts: 62% graduated from public state schools, 18% percent are self-employed and 80% exercise at least three times a week.
My odds were looking pretty good until they added that on average, they spend $35 on jeans. – oops.
And now for you!
When this post was originally published you all shared your favorites.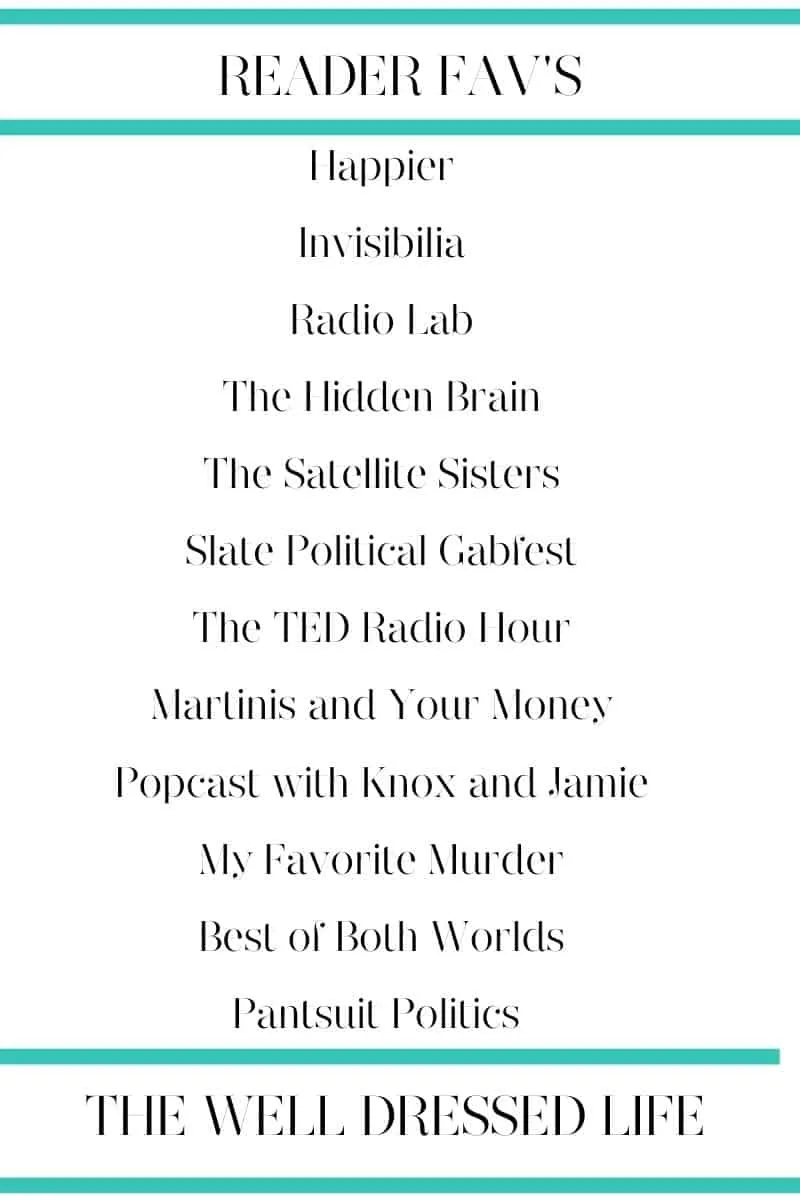 So there you have it, the seven podcasts I listen to, and a few you love as well. Keep adding your favorites below in the comments!
Our Style Content is Inspired by Our Readers
Our readership inspires all of our posts and is not sponsored or paid for by brands or retailers.
Recommendations are based on my experience as a personal stylist and wardrobe consultant for over a decade. I worked with busy, down-to-earth women who wanted to look chic and feel confident but were often confused by so much of retail.
Some links are affiliate links, which means if you purchase via our site, we receive a small commission.

If you enjoy our content and would like to help us grow, please follow on Instagram and join our Private Facebook Group to access more advice and exclusive in-depth conversations with other like-minded women.
Learn about our mission to help women look and feel their very best, every day, here.
Sign Up for Daily Content and Receive Our Free Classic Wardrobe Checklist