Having the right shoes for the season will double the number of outfits hanging in your closet.
It's one of the things I learned from a decade of working with private clients and now in my daily conversations with our community. So many of us can get dressed from the ankle up, but we don't have the shoes to finish the look.
And by adding the right shoe, we open up so many more combinations.
Interestingly, as much as I love all things clothes and fashion, I am not what you would call a "shoe girl."
Instead, I take a practical approach, choosing to have a handful of better, versatile options than a closet full of novelty shoes
6 Go-To Sandals for Spring and Summer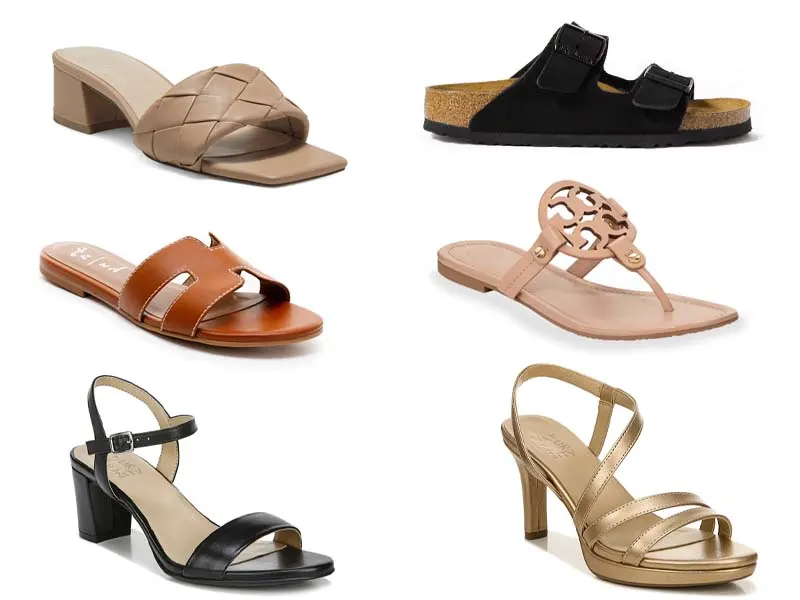 So for this post, I rounded up six sandals for spring and summer.
You can consider these specific examples or use them as inspiration. A few you have already seen since in previous posts, others are new, all are versatile and available in a range of neutral colors and tones.
Often, I'm asked about shoes for specific foot issues, and my very honest response is that I don't know.
For the record, I am not trying to exclude anyone. But, I won't speak on something without authority, especially when you're spending money.
I'm a style expert, so I know what shoe looks best in an outfit.
However, if you have issues like a low arch, plantar fasciitis, or anything else, I have no experience with that. The fit of your shoe is vastly different and personal than the fit of your clothes. It impacts your entire body.
Please speak to your doctor or specialist about the brands they recommend.
For reference I wear a size ten and my only issue is that my feet got wider after three pregnancies.
Related: 8 Great White Sneakers for Spring and Summer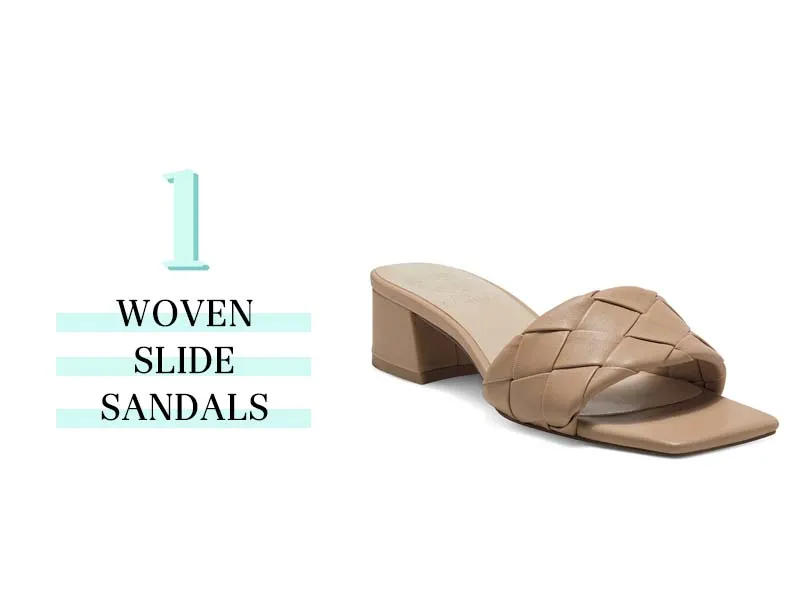 Woven Slide Sandals, $99
By now you've seen these Vince Camuto Woven Sandals dozens of times featured here on WDL. They are an updated slide with a block heel playing off the woven detail trend we're seeing everywhere.
I have these in the color above, but you can pick them up in a range of colors, including black, white and dark brown.
They are very versatile. You can wear them with anything like straight jeans or flowy dresses.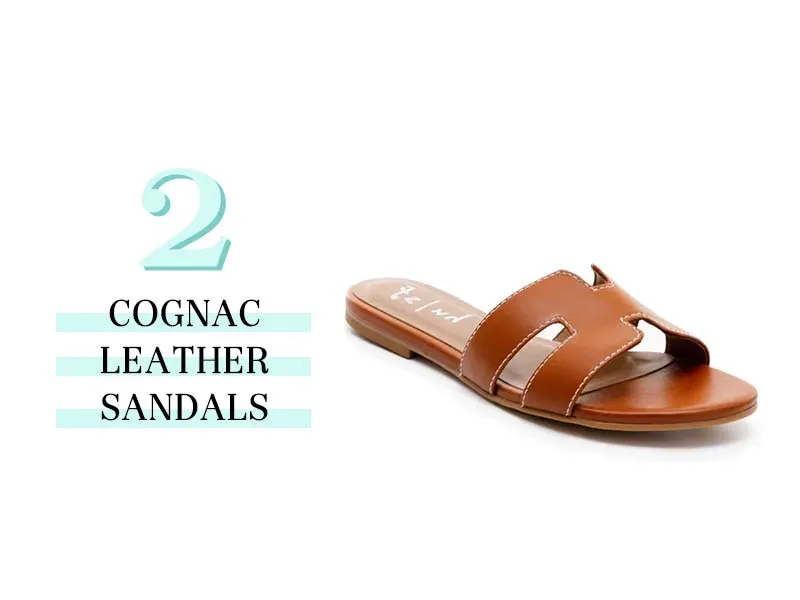 Cognac Leather Sandals, $155
These cognac leather flat sandals are available at Tuckernuck. They are inspired by the iconic and expensive Hermes Oran sandals but at a fraction of the price.
I like these with summer pants, light weight jeans, shorts and dresses. In the cognac color they truly go with everything.
Chunky Heel Sandals, $70
If you want some height, these chunky heel sandals from Naturalizer are a comfortable option.
We're showing them in black, but you can get them in white, "nude", bronze and gold.
And I know chunky heels are not everyones favorite, slim and kitten heels are extremely hard to find right now. Once I find one I'm happy to recommend, at a reasonable price, I'll feature them here.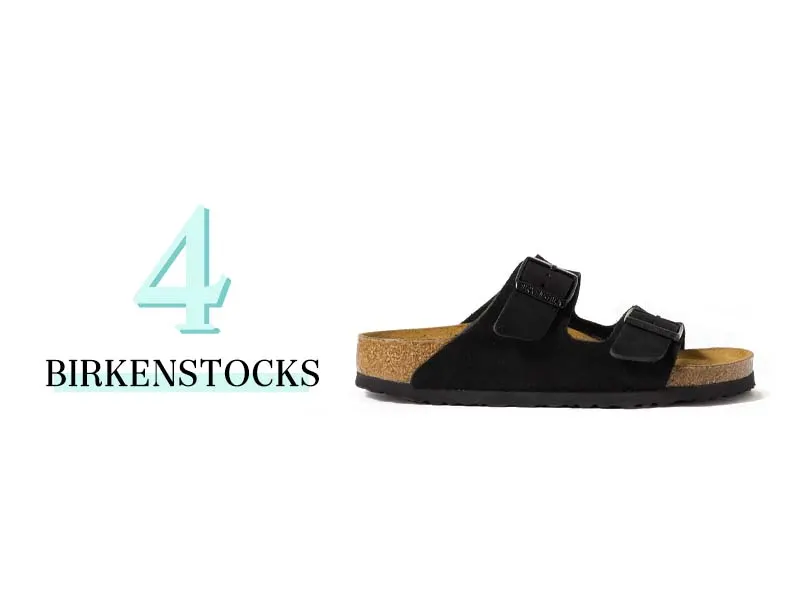 Birkenstocks, $140
My endorsement of Birkenstocks would make me unrecognizable to my younger self, but here we are. They look great with casual wide leg bottoms or any casual, sporty outfit you're wearing, like shorts or summer jeans.
I'm featuring them in black above but I actually prefer this camel color.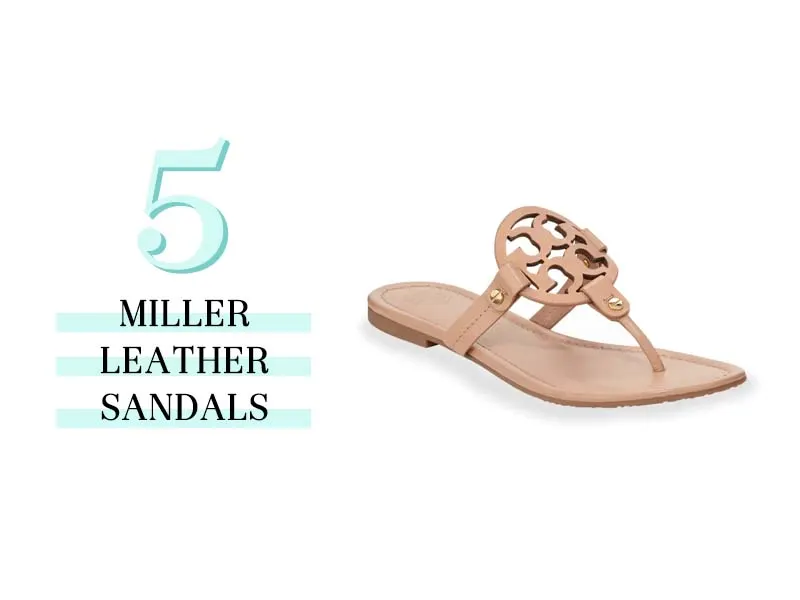 Miller Leather Sandals, $225
The Tory Burch Miller Sandals are a warm weather staple and another go-with-almost-everything shoe. You can wear these with your swimsuit or a feminine dress. They are obviously casual, but are a more dressed up alternative to a flip flop.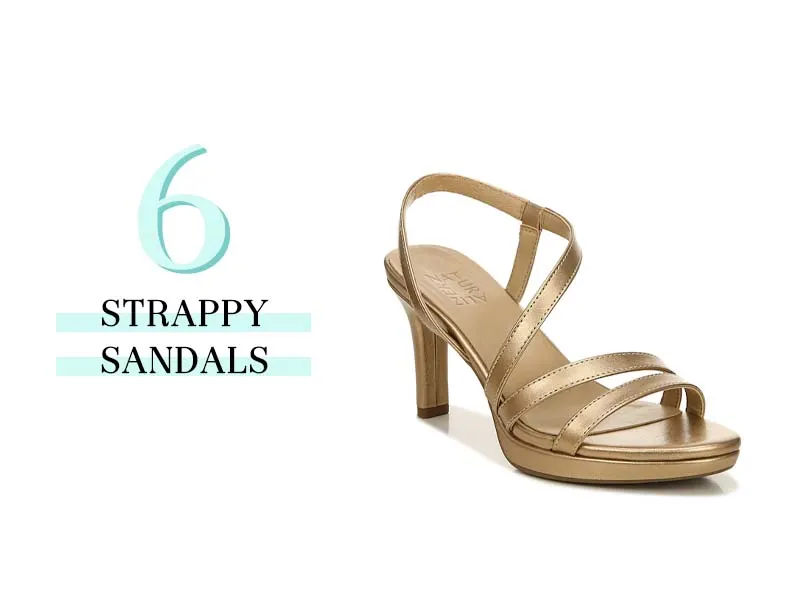 Strappy Sandals, $70
Even thought they don't look it, these shoes, also from Naturalizer get rave reviews for comfort. Specifically, "I danced in these all night at a wedding" kind of comfort.
We're featuring them in bronze, but they are also available in black or "nude," priced well at $70.
52 Outfits in 2022!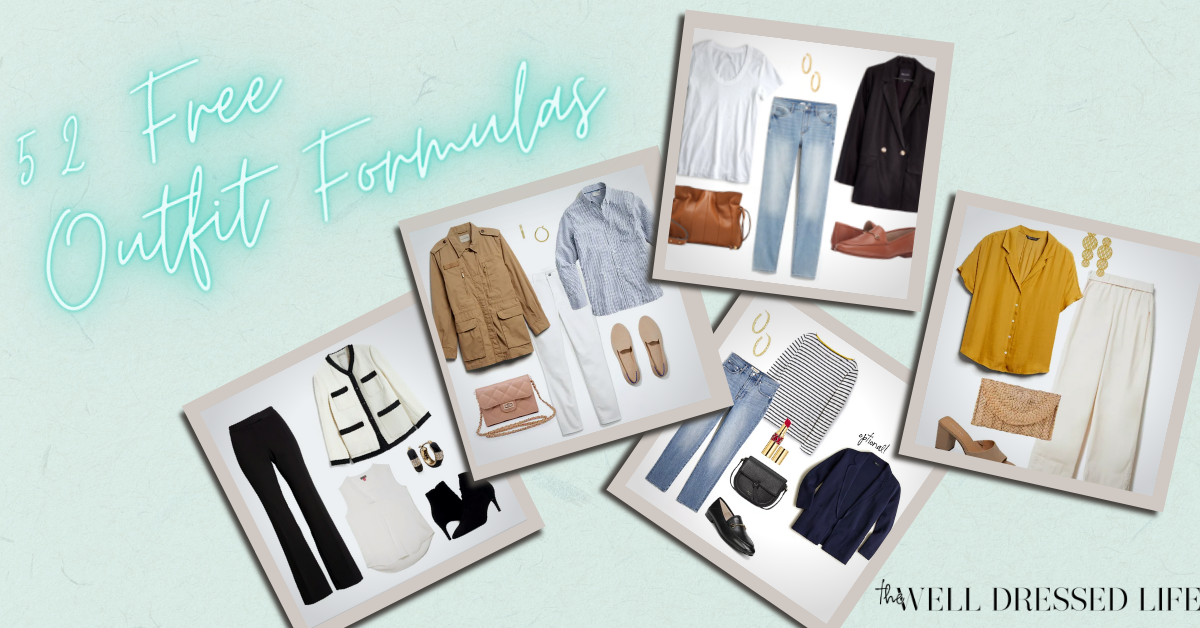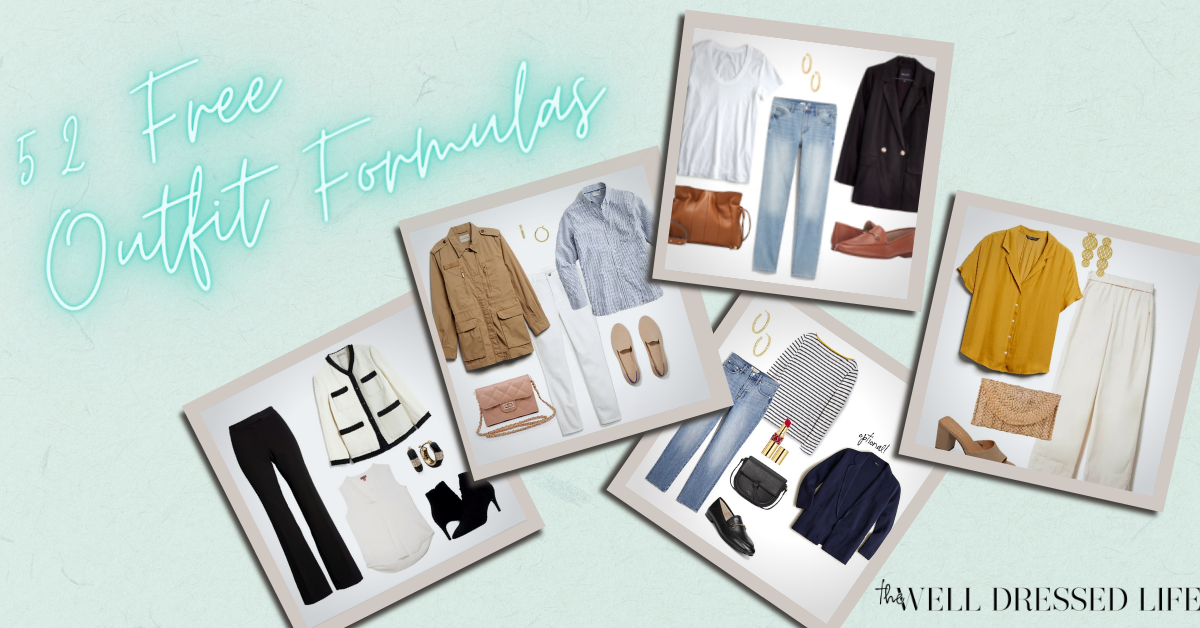 Follow Us on Instagram!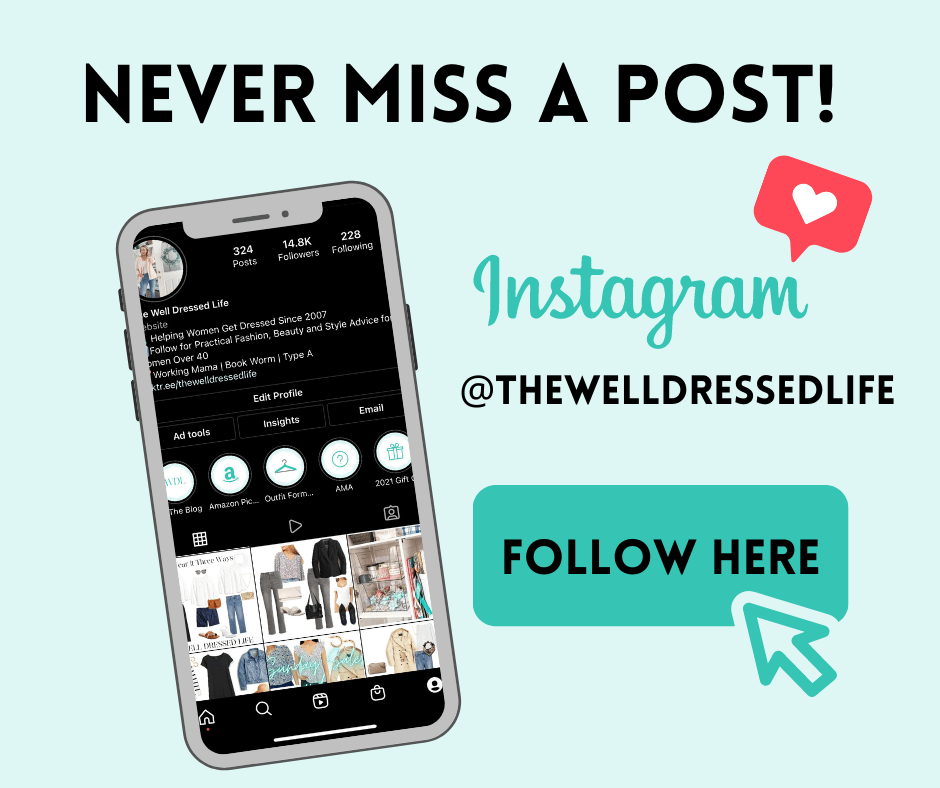 Our Style Content is Inspired by Our Readers
Our readership inspires all of our posts and is not sponsored or paid for by brands or retailers.
Recommendations are based on my experience as a personal stylist and wardrobe consultant for over a decade. I worked with busy, down-to-earth women who wanted to look chic and feel confident but were often confused by so much of retail.
Some links are affiliate links, which means if you purchase via our site, we receive a small commission.

If you enjoy our content and would like to help us grow, please follow on Instagram and join our Private Facebook Group to access more advice and exclusive in-depth conversations with other like-minded women.
Learn about our mission to help women look and feel their very best, every day, here.
Sign Up for Daily Content and Receive Our Free Classic Wardrobe Checklist