This content has been archived. It may no longer be relevant
When I was a personal stylist, 99% of my clients had no interest in clothes, shopping or fashion. They didn't know designers. They didn't read fashion magazines or websites. Most of them couldn't even name a stylish celebrity whose look they admired.
They simply wanted to feel good about what they were wearing, and look updated and modern.
One of the reasons I started The Well Dressed Life was to create a resource that filtered all the noise that comes at women, specifically about their personal image, and provide readers guidance about how to dress well, where to find appropriate pieces and how to tie it all together.
These days, if you lean toward classic, timeless style, it's surprisingly difficult to find pieces to build a wardrobe. Just spend a few minutes looking through the racks at better department stores, and you'll be hard-pressed to see enough options to create an outfit.
It's frustrating and overwhelming for most women to shop. Sizes are inconsistent and prices are out of control while quality continues to dwindle.
If you can find a piece that is in your budget and fits, there is no guarantee that the garment works for your style. That's why so many women have a closet full of clothes they only kinda-sorta like. Often we're so glad something fits, and we can afford it, we try to make it work.
So it's important to understand the fundamentals of getting dressed. But it seems like the rules and tips we've learned over the years are often broken and ignored by the "fashion crowd."
So we decided to come up with our take on all the tips you can go ahead and ignore when you are trying to get dressed, at least if you want to keep things classic, timeless and sophisticated.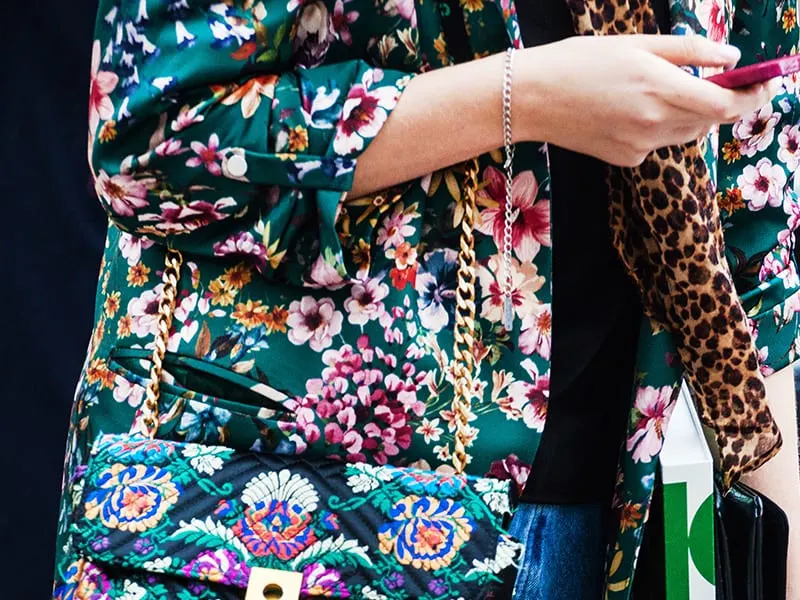 1. More is More
Except less is more.
God bless Rachel Zoe. I'm a huge fan. If I were a celebrity, I would have her dress me every single day.
She'll tell you, casually, more is more, wear all the bracelets, rings and everything at once.
Don't.
In all likelihood, you do not have a drawer full of Cartier and vintage Bulgari. If you do, go ahead and wear it all, all the time. The truth is her look is as unique as her glamorous, over the top lifestyle.
In real life, we would look crazy. Like the crazy lady in the park feeding pigeons who just put her whole jewelry box on before she left the house.
Instead, keep your pieces strategic to create balance.
If you love accessories, keep it to about seven pieces. Earrings count as two, a bracelet, a few rings, maybe a scarf or necklace, a belt buckle would count as would any kind of detail on your shoes, or a bag with lots of tassels and zippers.
Mix your costume pieces with sentimental ones, and don't be afraid to wear your better pieces every day.
2. Mix Your Patterns.
I know this is a popular topic. If you're good at mixing pattern, go for it, but if not, don't worry. It takes a lot of effort to do it the right way and most of the time you still look like you got dressed in the dark.
To pull it off you need to understand theory, tone, flow, and depth of color. You don't have to learn this, and you don't have to try to pull this off to be stylish.
If you want to fake it, add an animal print pump or flat to your look, or pair a simple striped top with a floral skirt or pinstriped bottom. Both patterns act as a neutral but add interest to any outfit.
3. Skip the Tailor
For the life of me, I do not understand the trend of oversized clothes. I spend my life begging people to go to a tailor. Now we're seeing 10″ of pant hem dragging on the ground, drop crotches and tops so oversized women look like they are drowning in their clothes.
What. Is. Happening?
Honestly, it makes me insane. If you want to look taller, leaner and pulled together – get your clothes altered.
4. Show Your Bra.
Perhaps 12 years of Catholic schooling left be a bit prudish, but this trend is bonkers and doesn't seem to be going away. If you're 21 and want to have a little lace bralette peak out of your tank at the beach – go live your life baby lamb.
Other than that, nope.
Aside from being silly, and unnecessary, you likely won't execute it in a sexy way and will end up looking sloppy or like you're coming down from a bender the night before.
Instead – get a proper bra fitting. Your life will change, or at least your clothes will fit better when your bra is doing its job.
I like to have two or three neutral-to-me bras in rotation, I just pick up this pretty one by Calvin Klein, and one convertible bra for warmer weather so, wait for it, my bra straps don't show.
Nordstrom's is my favorite department store to get a proper bra fitting. Better yet, support local business by finding a lingerie boutique in your town.
5. Daytime Sequins
Unless you're in Vegas for the weekend, where the time of day has no bearing, I would skip this trend.
I like the idea of it, but it rarely translates. Maybe I'm just getting old and don't know how to have fun anymore, but I can't think of a single daytime event I would rock sequins. I would save it for the night, and then, go big or go home.
6. Everything Needs to Be Designer
I read so many blogs where the author has a closet full of Louboutins, or a dozen Chanel bags. All I can think is, "Do you have any savings?" "Kids?" "Don't you have student loans?"
You could buy three investment properties with the contents of some of these bloggers closets.
The average American household income is $59K. Where is this cash coming from?
Social media creates such a morphed reality and influencers are often presenting a false version of their lives.
There's nothing wrong with Ann Taylor or Nine West.
There is nothing wrong with shopping sales or buying resale.
I consider myself fortunate to be able to splurge on a few "investment" pieces. I balance it with more affordable items, and keep my wardrobe small but functional. You don't need a closet full of designer clothes to be stylish.
You don't need to, nor should you, carry crippling debt to dress well. It might take a little time and effort, but if you make smart purchases, know your style, and buy the best quality you can afford, you'll have a wardrobe you love.
I started receiving Stitch Fix again, and have been happy with the affordable, casual options I've received. I also really like Rent the Runway Unlimited, when I need a better piece for an event or meeting but don't want to make a big purchase.
Keeping an eye on trends is important. Doing so helps you evolve your wardrobe, and your look will always be fresh and current. You don't have to be a slave to fashion unless you want to be. A classic look will never go out of style, it might just be a little more challenging to find pieces that work for you.
At the end of the day, there are no steadfast "rules." Dress however you please. But if you want your look to be classic, modern and timeless following a few guidelines will help you achieve your look.