Over in our private Facebook group, we had a discussion about hair accessories. Specifically scrunchies and headbands for women. Can we wear them? What are the rules? Are they age-appropriate?
So let's unpack this and start first with the easiest.
I'm not one to speak in absolutes, but I feel confident in saying that scrunchies on grown women are a "no." We've been there, we've done it, arguably better than it's being done now.
There's nothing sophisticated about a scrunchie, and they do nothing to enhance your look. So let's leave them to our tweens who think they are as awesome as we did back in the day.
Headbands, on the other hand, are not as straightforward
I grew up wearing them, just like Cher Horowitz, one of my first style icons. But now, I'm 40, with three daughters, and two of them (10 and 12) wear headbands all the time.
Which leads to the question: On us, do they look dated? Immature? Try-hard?
My simple answer: you can wear them (you can wear whatever you want!) but to keep them chic and modern, and not teetering in tween territory, simple is the name off the game.
Headbands for Work or Play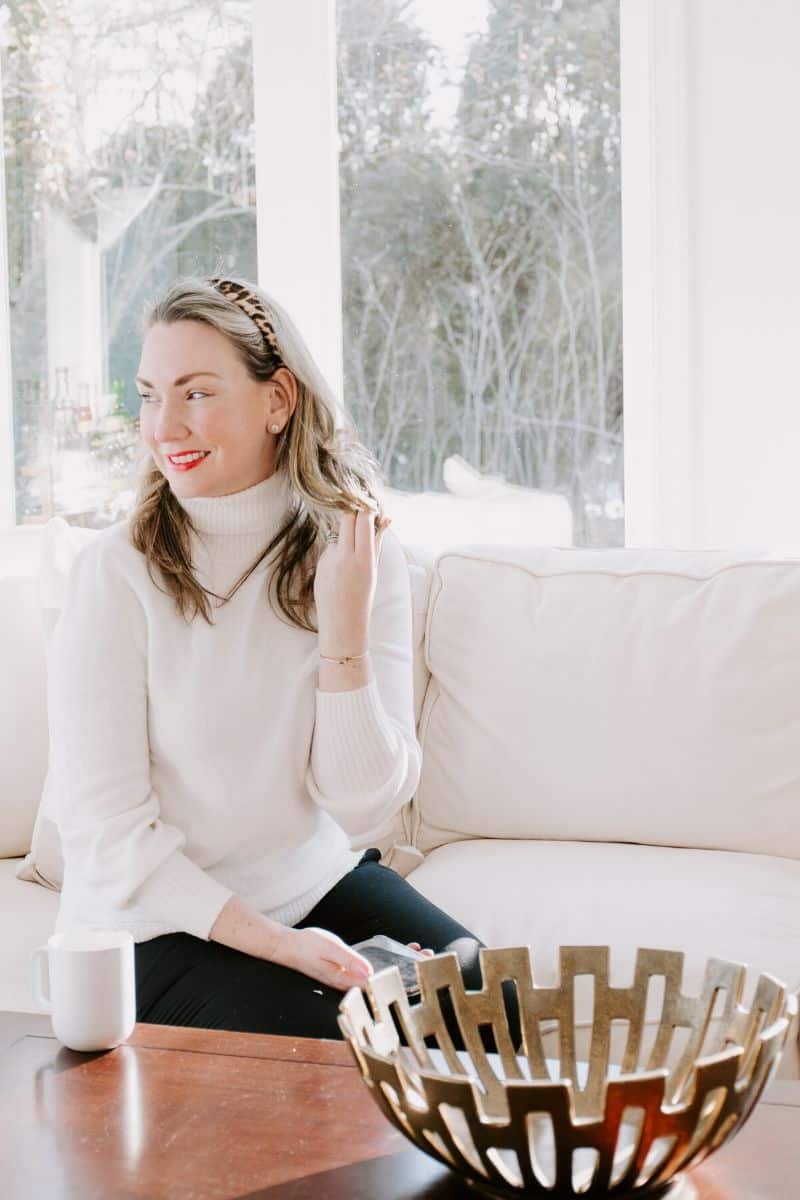 For this post, I went out a bought this leopard print headband at Nordstrom. It's the most expensive on the list ($26), but I wanted to make sure I was trying out a made-for-an-adult option.
I'm surprised how much I like it. It's a nice alternative to a ponytail, which has become a go-to style for so many of us. It made me look more polished, and elevated a simple outfit of a cashmere turtleneck and black pants. It's also comfortable – so it's easy to wear all day long without getting pinched behind your ears.
I feel strongly that, because headbands are inherently sweet, I wouldn't wear them in a traditional business formal setting.
In casual, creative, and workplaces that embrace a more low-key dress code, you're good.
Outside of work, they can be a fun accessory to incorporate in your weekend wear.
For good measure, avoid overly embellished options, covered in lace and pearls, they'll feel too costumey and formal.
I would also skip inexpensive ones from the drugstore. Not only will they break easily, but they will hurt your head after just a few minutes of wearing them.
5 Professional Headbands for Women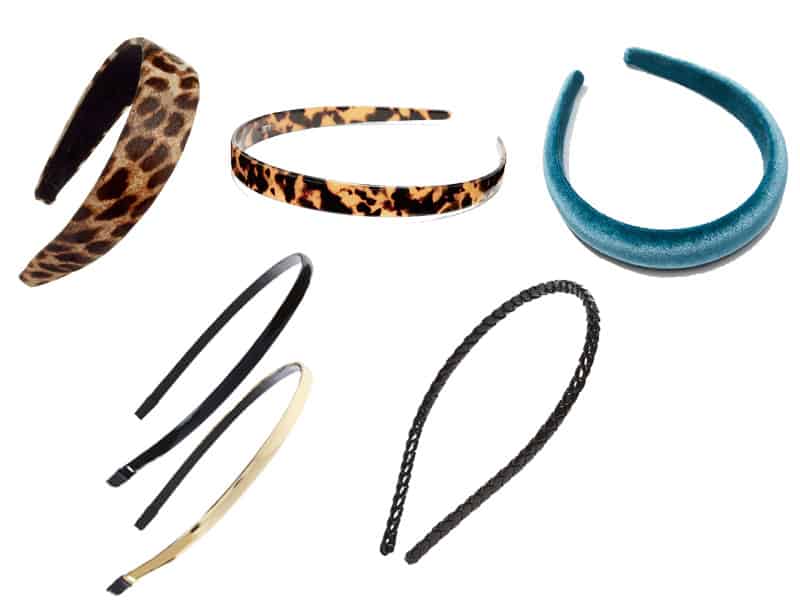 Leopard, $26 | Tortoise, $16.50 | Puffed Velvet, $19.50 | Black and Gold Set, $22 | Braided, $18
Leopard, $26: This has a wide band that sits flat on your head. The print has texture to it, so you're getting a little bit of depth as well as pattern. I haven't stopped wearing it since I bought it.
Tortoise, $16.50: A classic neutral tortoise print is an excellent place to start since it will work within any personal style.
Puffed Velvet, $19.50: The "puff" of this headband from LOFT will add some height to the top of your head, so it works best with long hair with lots of volume.
Black and Gold Set, $22: For a chic and sophisticated look, pull your hair back into a styled pony and add one of these shiny bands, it tames flyaways and gives you a polished, finished look.
Braided, $18: For something a little better than basic, take a look at this slim braided option, also from Nordstrom in black or gold. It will subtly pull your hair back and add a bit of texture but will also disappear into your look.
Related: How to Dress Age Appropriate
_________________________________________________________
Our content is not sponsored or paid for by brands or retailers in any way. Recommendations are based on personal experience and my time working with women as a stylist and wardrobe consultant for over a decade. Some links are affiliate links, which means if you purchase via our site, we receive a small commission.
If you enjoy our content and would like to help us grow, please consider following on Instagram for even more free tips, and join our Private Facebook Group for access advice in-depth conversations with other like-minded women.