Who doesn't love a beauty bag refresh now and then?
Now that the weather is warming up, I like to lighten my make-up to coincide with the season. Over the last month, I've tried out some new-to-me products and can happily share five that have earned their keep in my own routine.
5 Finds to Freshen Up Your Spring Beauty Routine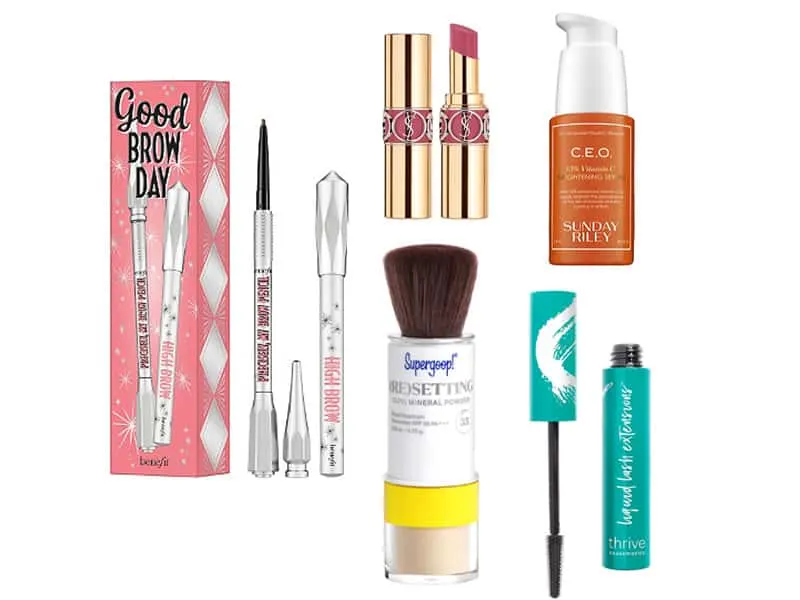 As usual, none of our content is sponsored. I personally purchase these products, test them myself and do not receive compensation for a positive review.
YSL Shine Lipstick Balm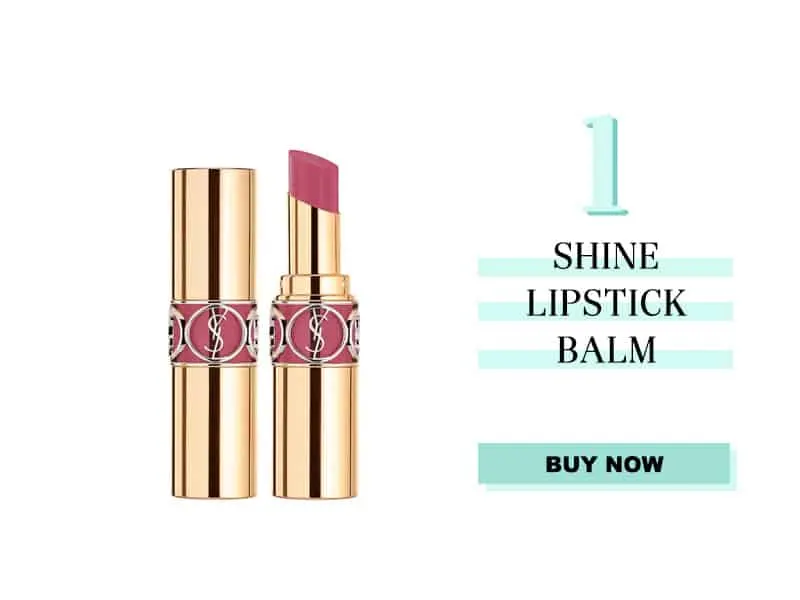 Shine Lipstick Balm, $38
This is NOT a thick, rich, highly pigmented lipstick. Instead, it's like a whisper of color for your lips in a super hydrating balm. My allergies are off the charts this time of year, and between congestion and medicine, my lips get dry. I love using this since it's a more elevated version of a lip balm. And the chic packaging doesn't hurt either 😉
Eyebrow Pencil and Highlight Pencil Set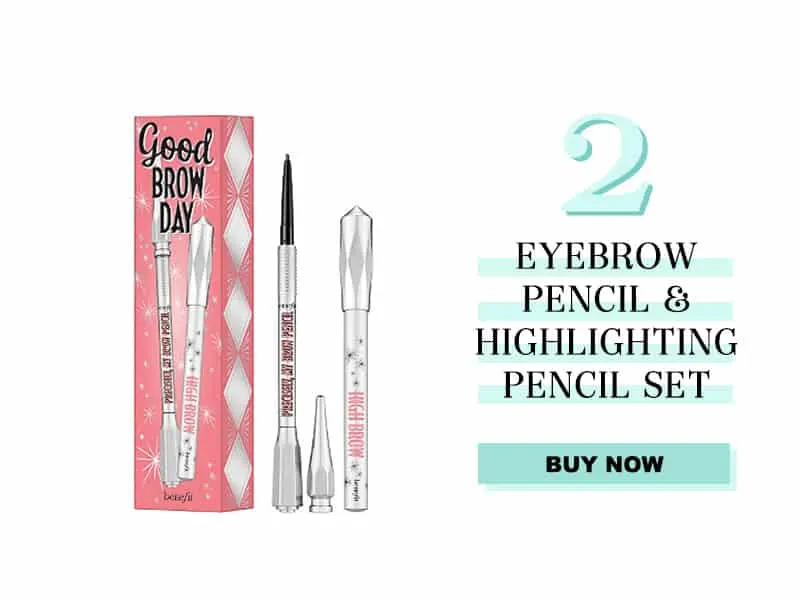 Eyebrow Pencil and Highlighting Pencil Set, $32
Long-time readers know that eyebrows are my favorite. They are a game-changer for effortless, natural, everyday beauty. Grooming them properly will bring a lot of life to your face and highlight your best features. But you don't want to spend too much time fussing with it, that's why I recommend many of benefit's brow products. I recently added this pencil and highlighting duo for spring and summer.
The pencil comes with a spooly on one end and a pencil on the other. You'll get a more subtle look with this than Ka-Brow (which I still use and love). With the pencil, you fill in any sparse spots and define their shape, and you're done.
Follow by swiping the brow highlighter under your arch, and dab some in the corner of my eye to look more awake and bright.
Liquid Lash Extensions Mascara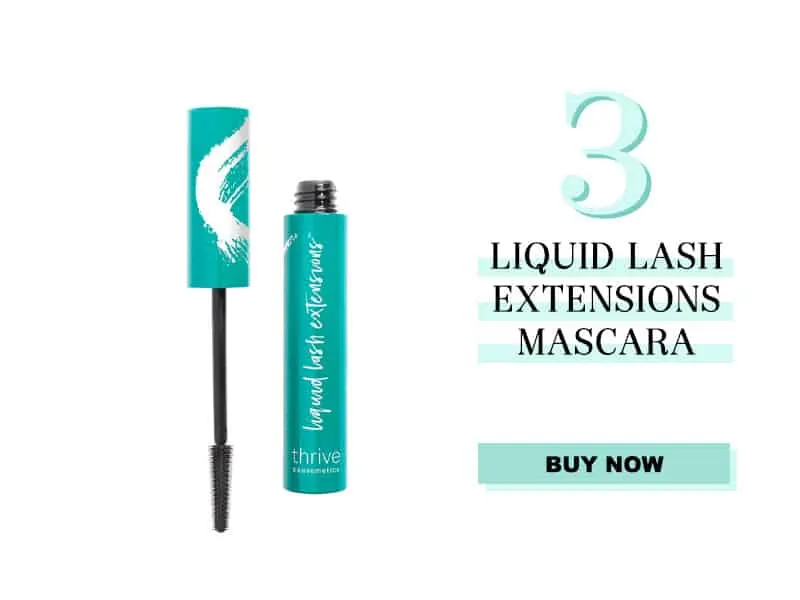 Liquid Lash Extensions Mascara, $24
Coming in a close second to eyebrows is eyelashes. I love a strong lash and try all kinds of mascaras. I discovered Thrive Causmetics late last year after many readers listed it as their favorite beauty buy of 2020. So, of course, I had to try it myself.
This stuff is for serious lash lovers. If you want a bold, long, defined lash, you'll love this.
It did take me a few applications to get used to the formula. It's wetter than what I'm used to but dries quickly. With this, you don't have to add more than one, maybe two layers. Less is more.
The look is gorgeous, and as a bonus, it's so easy to wash off—it kind of flakes off when you wash your face, so it's gentle, and you don't have to deal with raccoon eyes.
If this testimonial isn't enough, I find this in my 14-year-olds makeup bag every day. 😉
Use this link to get $10 off your first purchase of $50 +.
Vitamin C Brightening Serum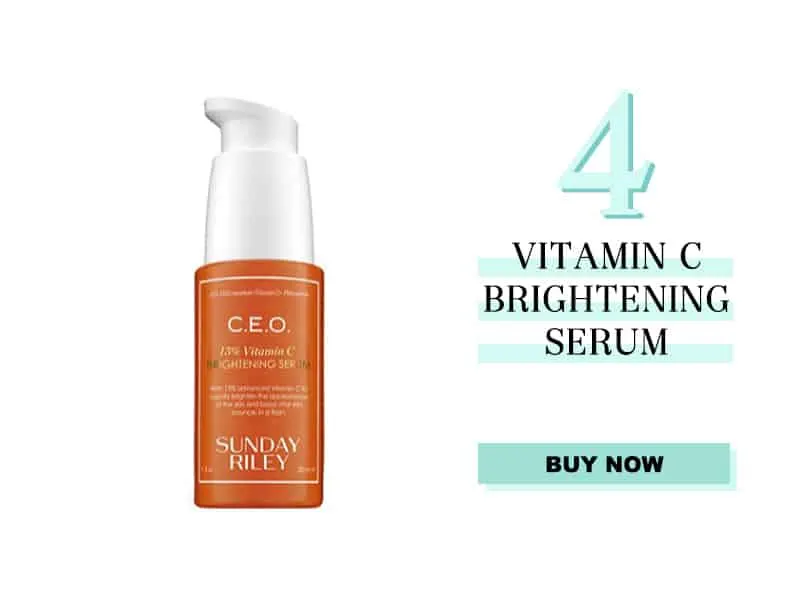 Vitamin C Brightening Serum, $85
I talked about the benefits of incorporating Vitamin C into your morning skin care routine here. I decided to test out, C.E.O by Sunday Riley, a new-to-me product with great reviews. It's pricey but gentle on your skin and easy to incorporate into whatever you're already using.
If you are looking for a more affordable option, I like these Vichy Vitamin C Capsules.
(Re) Setting 100% Mineral Powder
(Re)setting 100% Mineral Powder, $30
Finally, sunscreen should be the number one product in your skincare routine. Wear it all day, every day, no matter what you are doing, regardless of the time of year. Daily, I apply SPF 30 from Drunk Elephant at the end of my morning routine. And now, to freshen up my make-up mid-day, I use this (re)setting powder from Supergoop.
You can keep it in your bag or desk drawer and swipe it across your face mid-day to freshen up your make-up and reapply your sunscreen. Genius!
Our Style Content is Inspired by Our Readers
Our readership inspires all of our posts and is not sponsored or paid for by brands or retailers.
Recommendations are based on my experience as a personal stylist and wardrobe consultant for over a decade. I worked with busy, down-to-earth women who wanted to look chic and feel confident but were often confused by so much of retail.
Some links are affiliate links, which means if you purchase via our site, we receive a small commission.

If you enjoy our content and would like to help us grow, please follow on Instagram and join our Private Facebook Group to access more advice and exclusive in-depth conversations with other like-minded women.
Learn about our mission to help women look and feel their very best, every day, here.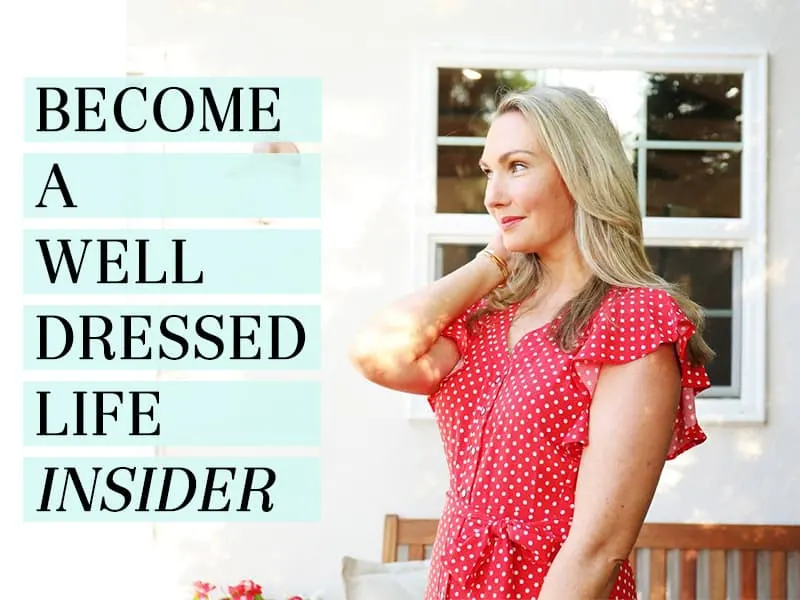 Sign Up for Daily Content and Receive Our Free Classic Wardrobe Checklist