Good Morning Ladies!
We're skipping The List this morning to announce the details of our Fall Wardrobe Challenge. I look forward to this challenge every season and try each time to make it better than the last. So, if you're ready to be well dressed this fall, together we will:
Get control over your cluttered closet.
Help you figure out what to wear everyday.
Make sure you have what you need to create outfits you love.
Help you stop spending money on clothes that are "just okay".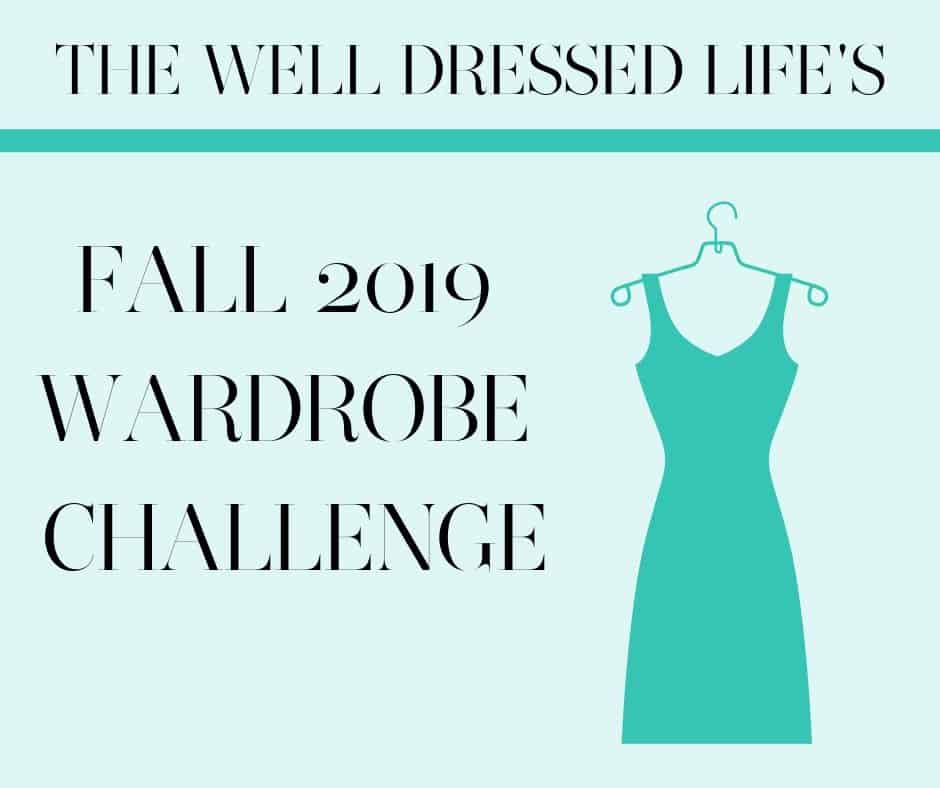 Who is This For?
Anyone who wants to gain clarity around their personal style and direction on how to pull off looks you love. It doesn't matter if you work from home, stay home with the kids, commute to an office everyday, volunteer or are retired. Our tips our practical, timeless and designed for everyone that wants to look chic and feel more confident in their clothes.
There's no catch, we're not selling anything, we're just building our community and getting to know our readers.
Here's how it works.
The challenge takes place in our Facebook Private Group (more on that below).
Every Friday the weekly challenge will be live at 11am EST in the FB group only.
We post on Friday so you have the weekend to work on your assignment.
Over the four weeks, I walk members through the process in real time, answering questions and giving feedback when needed. It's helpful to follow along but life happens, that's why the Facebook group is so great. You can go at your own pace, follow along, and catch up when you can.
Here's a breakdown of the schedule:
Starting September 20th, every Friday we'll post a new challenge. Below is the schedule:
Week 1: Friday, September, 20th: Finding Inspiration and Your Personal Style
Week 2: Friday, September,27th: Cleaning and Purging
Week 3: Friday, October, 4th: Getting Organized
Week 4: Friday, October, 11th: Create Your Wish List and New Outfit Challenge
This is Interactive
All communication will happen in our Private Facebook Group. This group is open to all readers of The Well Dressed Life but will remain a closed, women-only group. In order to join simply follow this link. You'll be prompted to answer three membership questions. You MUST answer the questions to be accepted.
In the group, we'll talk not only about the challenge, but I'll also post exclusive content, videos, and live chats about all the topics we cover on the blog.
This will be the best way to reach me since email is overwhelming, and others might have the same questions you have. Please ask all of your questions on the page, so others can benefit from the conversation. I cannot respond to all of the private messages I receive.
Why Facebook?
I receive a lot of push back about posting the challenge exclusively on Facebook. Because the challenge is interactive, a Facebook group is the only platform I can use that lets participants easily interact in privacy.
Also, we have been hosting this challenge for several years now, so not all of our readers want regular posts about it each season. By using FB, I'm able to continue to create new seasonal content, manage the challenge, and not inundate our readers with post alerts.
How to Join our FB Group:
First, Like The Well Dressed Life on Facebook.
Second, Join our Private Facebook Group. Follow the link to request membership. I am the only admin and have to approve everyone. You must answer the three membership questions to receive access.
Over the last few days we welcomed over 200 new members, so I'm excited to get to know you all, and reconnect with some of our "regulars." If you've done any of our Style Challenges before, this is a great opportunity to continue to refine your style and maintain your wardrobe. I always recommend doing it every season!
If this is your first time, share this with some friends, and get ready for a fun and informative few weeks.
As always, I'm doing this along with you and it's coming at the perfect time since I had a baby at the end of last year and I'm turning 40 in November. I feel like I need a bit of a wardrobe refresh for fall.
A Little About Me (in case you're new!)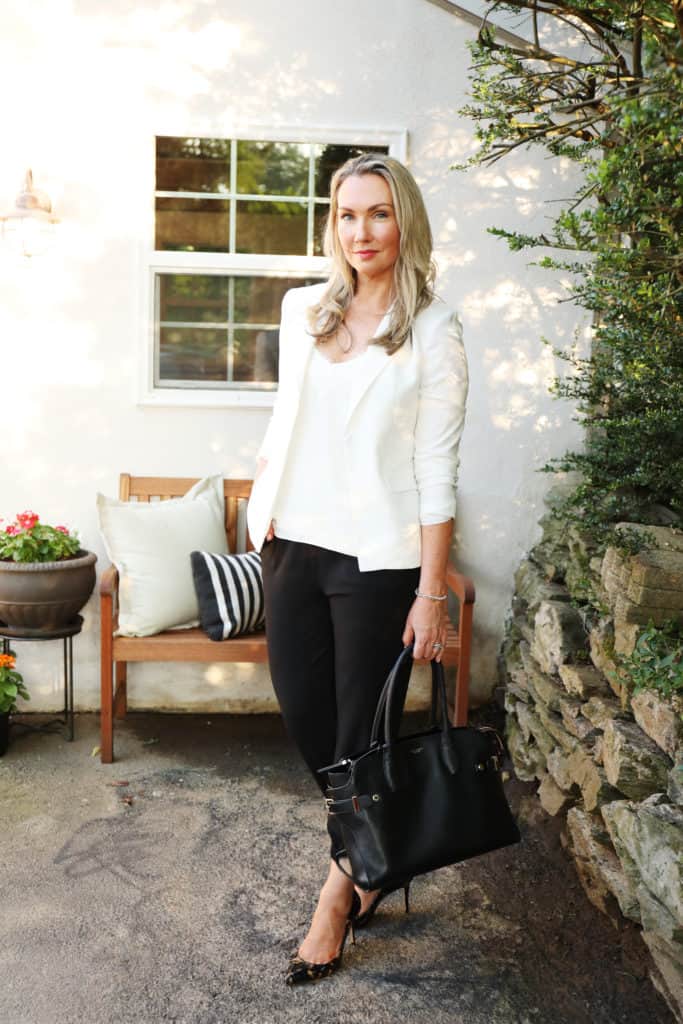 I was a personal stylist for almost 12 years and owned Kristel Closets, Inc., an image consulting and private styling firm that operated three offices on the East Coast (Philadelphia, Northern New Jersey, and Washington D.C.) Our company quickly became a leader in the industry serving busy women who wanted to look and feel their best.
While our clients wanted to look modern, classic and pulled together, they didn't have the time or energy to do it themselves. That's where we stepped in. I've personally helped thousands of clients navigate the often overwhelming world of fashion and retail, working within their personal style, with all sizes, body shapes and budgets.
Three years ago, I stepped away from our 1:1 services to focus on building our online business. Connecting with other, like-minded women has always been my absolute passion.
I'm excited to continue to provide expert advice and insights in our daily posts and through these challenges and will continue to offer both entirely for free. I'm do not represent a company and I am not sponsored by any brand or business. All of my recommendations are solely based on my knowledge and experience. All I ask is that, if you enjoy our content, please share it with your friends!
If you have any questions about the challenge please drop them below!